The Masquerade sells for $2.8 million | News
ATLANTA-- The popular Old Fourth Ward music venue The Masquerade and its adjacent 1.32 acres were sold to an Atlanta multifamily developer for $2.8 million, according to a report from the CoStar Group Inc.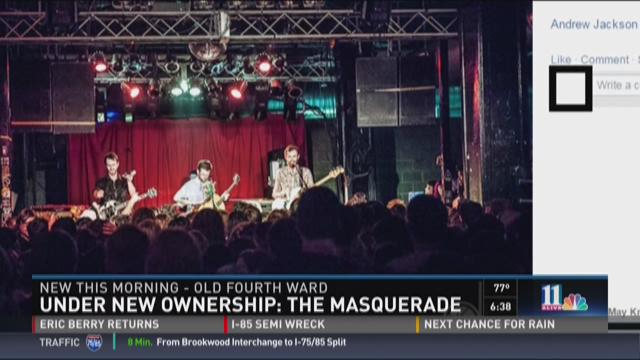 Washington, D.C.-based CoStar reported Atlanta-based SWH Residential Partners LLC, a development partnership of Norcross, Ga.-based Worthington Hyde Partners, bought an assemblage of 3.3 acres along the Atlanta Beltline for $5.3 million from Southeast Capital Cos. (The Masquerade concert venue and 1.32 acres for about $2.8 million), The Atlanta Beltline Inc. (0.76 acres for about $1.1 million), and The Atlanta Development Authority (1.1 acres for about $1.3 million).
Southeast Capital has plans to re-purpose the 26-year-old Gothic-inspired Masquerade on North Avenue -- known for its three indoor stages called Heaven, Hell and Purgatory -- as part of a 24,000-square-foot development.


Read more of the business details from our partners at the Atlanta Business Chronicle.


Fans took to social media to ask whether the sale means Tthe Masquerade will close. The venue addressed these concerns on its Facebook page, saying:
We really appreciate the outpouring of support and concern we have received over the past two days.
The O4W neighborhood has gone through a ton of changes over the past number of years and we are glad to be a part of the growth.
For those concerned about The Masquerade leaving Atlanta, rest assured, we aren't.
We will release specifics as soon as we can. We are continuing with our booking through 2016 and all shows are going forward.
In the mean time (sic), please join us on August 8 and 9 as we celebrate our 25th anniversary in Atlanta with over 60 tremendous bands at The Wrecking Ball ATL.