Confederate flags placed outside Ebenezer Baptist Church | News
ATLANTA -- Police are investigating after four Confederate flags were placed outside of Ebenezer Baptist Church in Atlanta early Thursday.
Atlanta Police Chief George Turner said that authorities have images of two white men placing the flags outside of the historic church.
Authorities are working to determine if the flags were placed on federal or church property.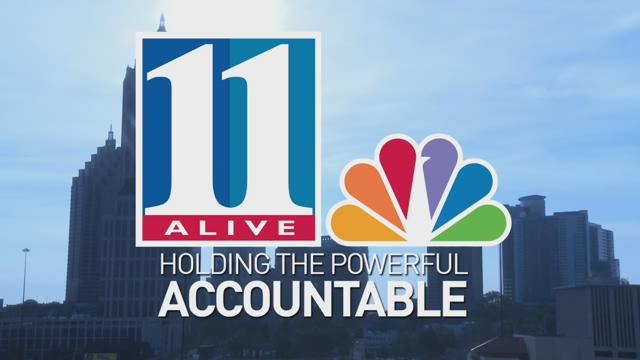 According to police, those responsible for placing the flags could face charges including criminal trespassing, terroristic threats and littering.
The incident comes after weeks of controversy surrounding the Confederate flag following the fatal shooting of nine people at a church in Charleston, S.C. on June 17. Dylan Roof, the 21-year-old suspect, had posted photos of himself online posing with Confederate flags.
The property of Ebenezer Baptist Church includes Martin Luther King Jr.'s boyhood home as well as the original Ebenezer Baptist Church where King and his father were both pastors.
Ebenezer Baptist Church Rev. Raphael Warnock said leaving the flags near the church was a message of hate, not heritage.
"It is a hateful act," he said. "I view it as an effort to intimidate us in some way, and we will not be intimidated."
Atlanta police officer Gary Wade said a maintenance worker discovered the flags at 6 a.m. Thursday and notified the National Park Service, which operates The King Center.
"Our grounds men were so upset, they took pictures and then they moved them," said the Rev. Shanan Jones of Ebenezer Baptist Church.
The flags weren't stuck in the ground but instead set neatly on top of it. One was placed on the ground near a bell tower and poster that said: "Black Lives Matter." The slogan has become part of a movement of civil rights supporters who say police treat blacks unfairly.
Atlanta Police released three videos of the suspects Thursday evening.
Contributing: USA Today, Associated Press
RELATED: South Carolina takes down Confederate flag