Is the Confederate flag the American swastika? | News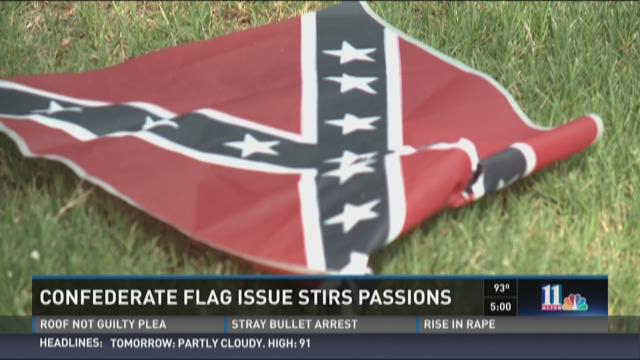 ATLANTA -- Whether placing Confederate flags on the grounds of Ebenezer Baptist Church was a hate crime or simply hateful, the keyword is "hate."
And that's why many believe that controversial part of the symbol can no longer hide behind heritage. The battle flag, while embraced by many, has also become anathema to many others for its use as a toxic weapon of hate and terror.
The latest victim: Ebenezer… the holy ground of Martin Luther King Jr's home church. Police say two suspects used the cover of night to hide their cowardice.
"This is the same as a swastika on the campus of a Jewish temple," said the church's Senior Pastor, Raphael Warnock. "This is an act of domestic terrorism."
And Dr. Warnock is not alone in his comparison of the Confederate flag to the Nazi swastika, perhaps the most reviled symbol on earth.
"There's part of ADL that feels like it represents a hate symbol no different than a swastika," said Mark Moskowitz, the Director of the SE Region of the Anti-Defamation League. "But also a deep recognition within ADL, the civil rights portion of ADL, that sees it as nothing but a hate symbol. And the government shouldn't be in the business of displaying hate symbols."
And just as it's illegal to display a swastika in Germany, there are those who believe that the Confederate emblem should also be forbidden to fly in public anywhere in the US.
"The people who represent the Confederacy really were traitors," said Dr.Charles Steele Jr., the President of the Southern Christian Leadership Conference. "It was treason that they were trying to do; and if any other group or ethnicity of people would have done this, they would either have been lynched at that time or they would've been deported from this country."
The SCLC and the NAACP are scheduled to hold a press conference Friday morning to reiterate their demand that the Confederate flag be removed from all public properties.