Capturing Spirit of Oakland tours showcase the history of a storied Atlanta cemetery | News
Title (Max 100 Characters)
Capturing Spirit of Oakland tours showcase the history of a storied Atlanta cemetery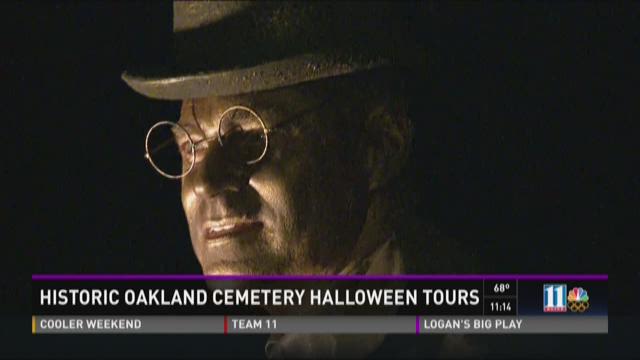 ATLANTA -- A Halloween tradition continues in Atlanta's historic Oakland Cemetery.
The Spirit of Oakland tours started on Friday evening. The event showcases the cemetery's Victorian gardens as guides tell tales of Atlanta's past.
The Historic Oakland Foundation said the Halloween Tours are one of its biggest fundraisers.
Tickets have already sold out, but those interested can still visit the cemetery in the daytime.
Video report by Pete Smith